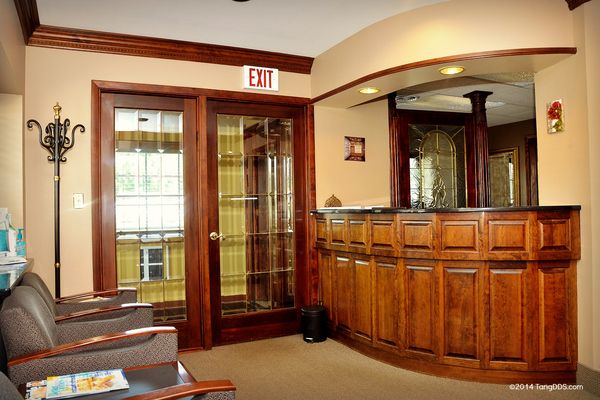 Our Office
Brookfield, WI
Same-Day Crowns and Other Ways We Meet Your Needs!
Brookfield, Wisconsin Dentist, Thomas Tang, DDS, is well renowned as a Wisconsin Accredited AACD Cosmetic Dentist who offers Oral Conscious Sedation and One-Visit Crowns. Thomas Tang, DDS, specializes in general dental care such as checkups and gentle distinctive hygiene visits. His specialties include Zoom!® teeth whitening, porcelain veneers, dental bonding, tooth-colored fillings, Invisalign® clear braces, gum disease therapy, and many other essential dental treatments.
Please contact Brookfield, WI Dentist, Dr. Thomas Tang, DDS today, or call our Brookfield, WI Dentist office at (262) 200-8000 to schedule an appointment for a free consultation or second opinion.
What Can You Experience?
At Thomas Tang, DDS, we strive to create a relaxing, comfortable, convenient and pleasant experience for all our patients at our Brookfield dental office. Whether its greetings through the phone, at the front desk, or with our staff and Dr. Tang, we want you to feel welcome, unique and genuinely special from the start-to-finish of your visit. We hope to accomplish this with every patient visit where the experience is to be calm, comfortable, and relaxing.
Your Experience Matters to Us
Here at Thomas Tang, DDS, patient's experiences are essential to Dr. Tang, as well as how we can better serve our patients and their specific unique needs. This is why Dr. Tang has designed a system where patient voices should be shared with Dr. Tang about their experiences, using the Demand Force system. Patients can anonymously or non-anonymously provide comments and rate their experience during their visit, as well as provide referrals. Any and all experience, ratings and referrals are appreciated.
Because Thomas Tang, DDS, appreciates patients taking the time to provide experience, ratings and referrals, he is exploring the idea of "Dr. Tang's Smile Rewards." Stay tuned and look for this new program event launch. Our Brookfield dental office will contact and inform all patients when the "Dr. Tang's Smile Rewards" program officially launches.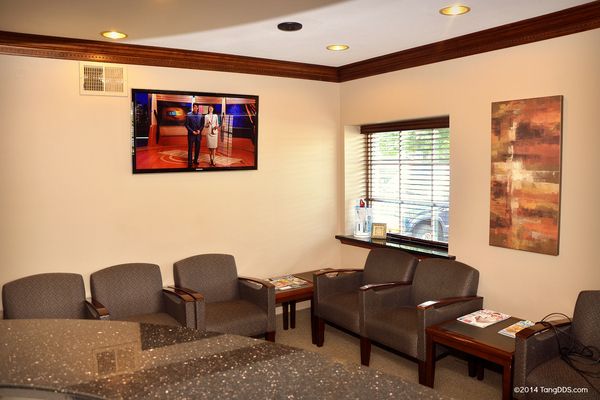 "I was very impressed with your skill, your craft and dedication to what you do. Keep up the great work and fun environment." -Jeremyn, Milwaukee
Your Time is Precious to Us
Dr. Tang understands our busy lives and schedules; this is why Dr. Tang and his staff strive to practice and structure all appointments to be timely and keep to the schedule. We work to minimize chair time for both your comfort, as well as our understanding of your busy life.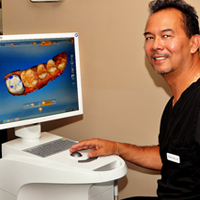 A new and innovative technology at Brookfield dentist Thomas Tang's office is CEREC® One-Visit Crowns. That's right, in today's modern technology, patients can have quality and hand-crafted porcelain crown treatments on the same day of the visit. Do you desire immediate and brilliant teeth whitening results? Try Zoom!® Whitening which can dramatically brighten your smile within one hour. Again, your time and healthy beautiful smile is precious to us at Thomas Tang, DDS.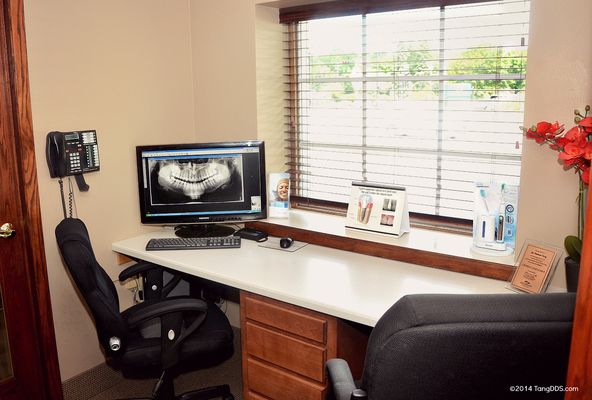 Treatment Planning and Consultations
Thomas Tang, DDS, understands that every patient is unique. Dental treatments and planning can become overwhelming, which is why Dr. Tang offers free treatment planning, consultation, and second-opinion visits.
Our dental practice specializes in Oral Conscious Sedation. Dr. Tang realizes that consulting for the right plan to fit and cater to fearful, phobic and/or high anxiety individual patients should be an option to help create a comfortable, calm, and relaxing state.
Cancellation of Appointments
We understand that life does not always follow schedule or order. However, if for some reason you cannot keep a scheduled appointment or you will be delayed, we ask that you please call as soon as possible.
Appointments canceled less than 24 hours before the scheduled appointment time may incur charges.
Insurance and Billing
Our office accepts a variety of different PPOs and other health plans. Please call our office to verify acceptance of your insurance carrier.
We also accept Care Credit®. Please visit www.carecredit.com to apply. Please contact our office at (262) 200-8000 or email [email protected] with any questions.
Learn More about Dental Services
As a renowned AACD-accredited cosmetic dentist in the state of Wisconsin, offering a full range of dentistry services at our Brookfield office including cosmetic, restorative, and general treatments, Thomas Tang, DDS, provides a comprehensive solution for most every dental need and desire. If you are looking for a warm and inviting environment offering a complete array of dental services performed with individualized care and attention, utilizing the latest advancements in dental technology, then Thomas Tang, DDS, may be the right fit for you!
Dr. Thomas Tang and our entire team of Brookfield, WI Dentist Office look forward to serving your family to sustain healthy beautiful smiles. Call our Brookfield, WI dental office at 262-200-8000 today to schedule your appointment or free consultation. For your convenience, we are open early mornings and evenings. Brookfield Dentist Office of Thomas Tang, DDS is located in Brookfield, our office serves patients from Elm Grove, Waukesha, Milwaukee, Pewaukee, and New Berlin.
Brookfield Family Dentistry: Thomas Tang DDS is located at 17185 W North Ave Brookfield, WI 53005.
Recent Posts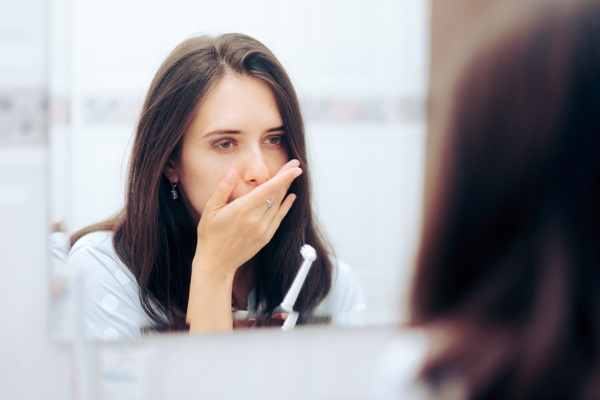 Dentists recommend root canal treatment for damaged, diseased, or infected teeth. The treatment aims to eliminate bacteria within the tooth's pulp and save a patient's natural teeth. After a tooth matures, it no longer requires the pulp for nourishment. The dentist removes the infected pulp, disinfects the inside, and seals it to prevent reinfection.Decay and…