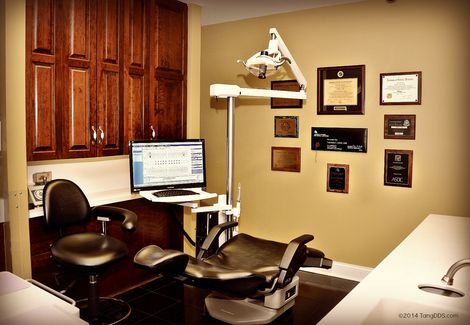 New Patients
Brookfield, WI
When you arrive at our Brookfield office for your initial appointment, you'll be greeted by our friendly front office team member, who will guide you through the registration process. If you've downloaded new patient forms from our website and filled them out in advance, check-in will proceed very quickly. Plan to spend about an hour with us for your thorough exam and cleaning. During your visit, Dr. Tang will assess certain aspects of your smile to properly gauge your current oral condition. He'll spend the time to get to know you and truly understand your concerns. Together, we can achieve your smile goals.
During your exam, the doctor will:
Review your medical and dental history
Perform an oral cancer screening
Conduct a tooth-by-tooth check for decay
Check the integrity of existing dental work
Look for any signs of gum disease and evaluate the condition of your gum tissue
Evaluate your TMJ joints and surrounding muscles
Determine how well your top and bottom teeth fit together (bite or occlusion)
Take a full-set of digital X-rays, if necessary
Take Panorex X-rays, if necessary
Use intraoral and digital cameras to take pictures of your smile
The information gathered from this comprehensive exam will determine what treatments and care the doctor recommends for your smile. After analyzing all the findings, Dr. Tang will go over them with you and help you select procedures that will best meet your dental needs and your budget.
Call the practice of Dr. Thomas Tang today at (262) 200-8000 to schedule your consultation, checkup, or second-opinion visit. Our welcoming dental office is located in Brookfield, WI.
Thomas Tang, DDS, provides the finest in new modern advanced technology cosmetic dentistry, general dentistry, restorative dentistry and family dentistry for residents throughout the Milwaukee, Brookfield and all of Wisconsin area. In addition, a comprehensive range of affordable options, including new advanced modern cosmetics, Invisalign® clear braces, dental implants, Zoom!® tooth whitening, porcelain veneers, dental bonding, tooth-colored fillings, and same-day-crowns in one visit are offered at our Brookfield, WI practice to help relieve dental anxiety and make your overall experience relaxing, comfortable, and convenient.
Dr. Tang provides general dentistry, family dentistry, sedation dentistry and accredited cosmetic dentistry services for the Brookfield, Milwaukee, Waukesha, Pewaukee, Menomonee Falls and Wauwatosa, Wisconsin areas as well as the Southeastern areas of the Midwest including Illinois.
Recent Posts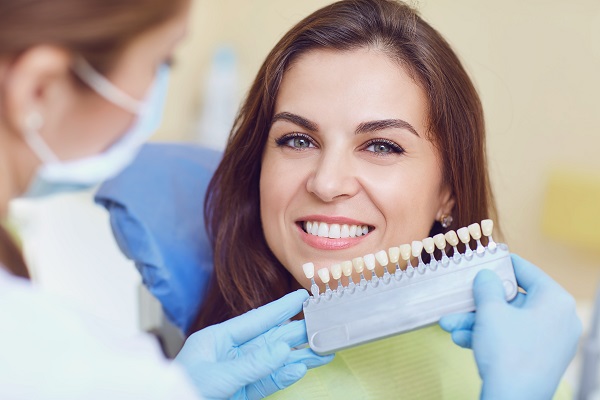 A dental crown is one of the most common ways to have a tooth restored. However, patients may want to know why the process of restoration is needed. It is a good question that can easily be answered.Outlined below are a few times when a dental crown is necessary. Dental crown placement will not only address…