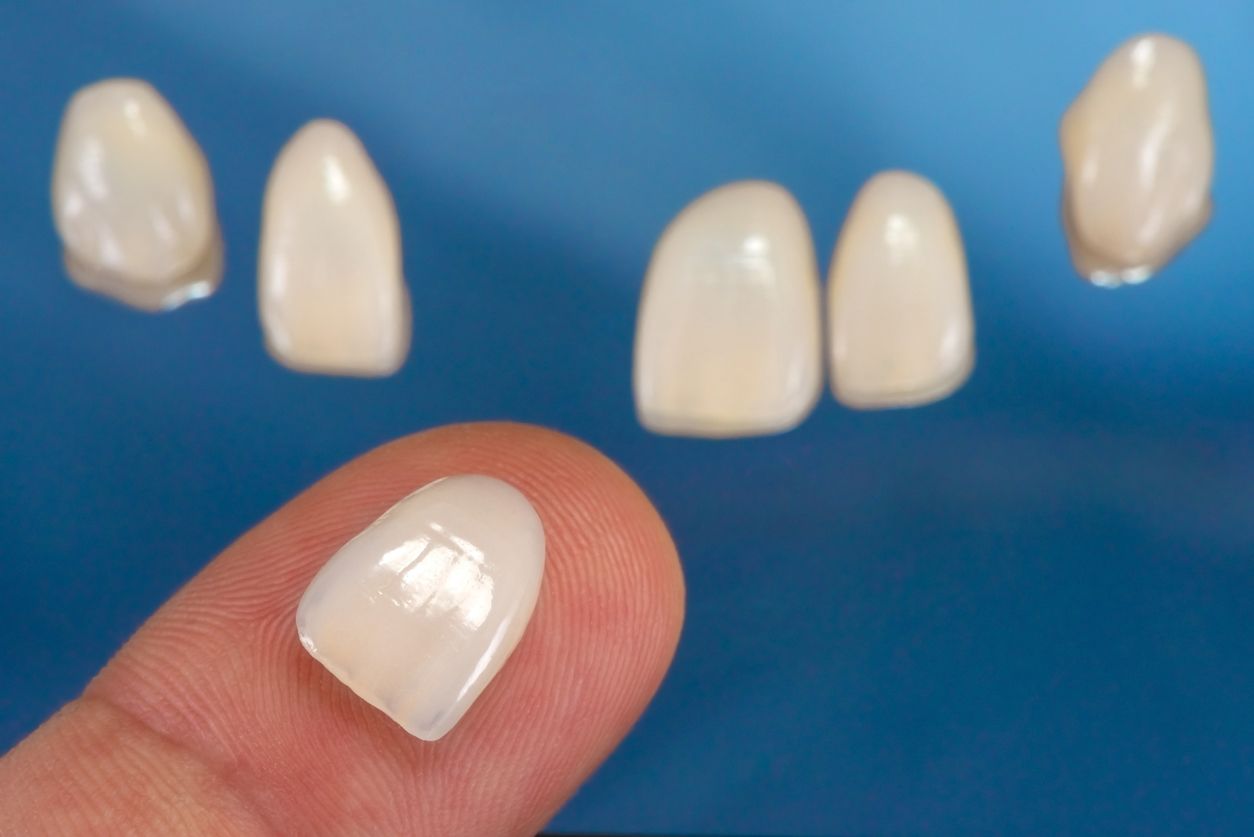 If you are unhappy with the aesthetics of your smile, porcelain veneers are an excellent way to restore balance and symmetry. Dr. Thomas Tang offers custom-made veneers at our Brookfield, WI dental practice.
After veneer placement, it is important to follow certain guidelines to keep your smile looking and feeling healthy and beautiful. Today, our team discusses food and drinks to avoid with veneers and explains how to properly maintain your veneers for optimal oral health.
About Porcelain Veneers
Crafted from layers of medical-grade porcelain, veneers adhere to the front surfaces of the teeth. They can conceal a wide range of cosmetic concerns, including:
Chips, cracks, and fractures
Misshapen or small teeth
Dental discoloration
Slight misalignment
Gaps or spacing in your smile
When placed and cared for properly, veneers can last an average of 10 to 15 years. With today's dental materials, they can often last upwards of 20 years.
What to Avoid after Temporary Veneer Placement
While your final veneers are being crafted in our dental laboratory, you will likely wear temporary restorations to protect your teeth. To keep your temporary veneers intact and healthy, we recommend avoiding:
Tough meats: While lean, tender meats are usually fine, red meat tends to be chewy. This can cause discomfort or damage your veneers.
Hard or crunchy foods: Hard candy, ice, and uncooked fruits and vegetables are just some of the foods that can damage your temporary veneers. It is best to steer clear until your final veneers are placed.
Sticky foods: Caramels, taffy, and similar foods can actually pull off your temporary veneers.
Dark-colored foods and beverages: Staining agents, such as coffee, tea, berries, cola, and tomato sauce can discolor your veneers.
Chocolate: Hard chocolates can cause the veneers to chip or crack. Furthermore, chocolate could stain your temporary veneers.
What to Avoid after Permanent Veneer Placement
Once your permanent veneers are in place, you will have much more dietary freedom. However, there are still certain things we recommend steering clear of, including:
Extremely hard foods: Just like natural teeth, porcelain veneers can chip or crack under extreme pressure. Therefore, patients should avoid chewing on ice or hard candy. In addition, use caution when eating meat off of the bone.
Using your teeth as tools: It can be tempting to open packages with your teeth or tear tags off of clothing. However, these habits are extremely dangerous and should be avoided.
In addition, while there is no need to completely eliminate dark-colored foods and beverages from your diet, it is a good idea to consume them in moderation. This will keep your veneers looking bright and beautiful for many years to come.
Other Ways to Care for Your New Veneers
In addition to dietary changes, it is also important to practice good oral hygiene. Regular brushing and flossing can keep harmful, cavity-causing bacteria at bay.
Those who choose veneers should also commit to routine dental examinations and cleanings. These simple things will help keep your veneers looking brilliant and healthy.
Contact Brookfield Family Dentistry
If you are considering porcelain veneers, it is important to understand which foods can cause damage or staining. For more information, contact Brookfield Family Dentistry online or call us at (262) 821-1000.