Are your teeth discolored? Do they appear stained no matter what you try to do to address the problem? Dental bonding can be used to camouflage a variety of cosmetic flaws, including dental staining that does not respond to whitening. Dr. Thomas Tang can use bonding to conceal stains at Brookfield Family Dentistry in Milwaukee, WI. When your teeth are discolored, it can have a negative impact on your self-esteem. This simple and noninvasive procedure can deliver dramatic results and give you the confidence boost you deserve.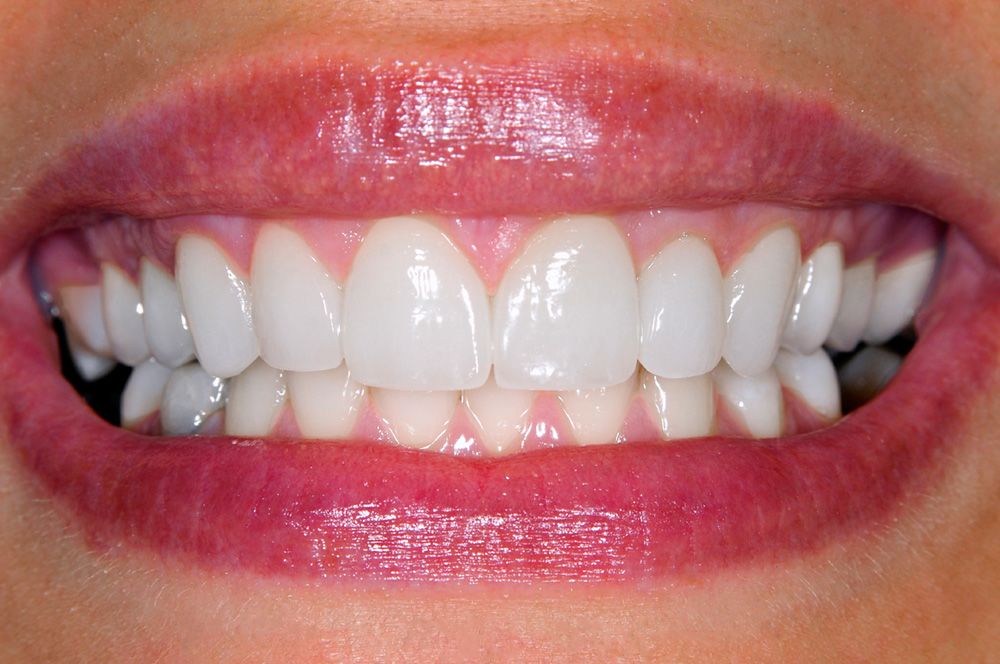 About Dental Bonding
Dental bonding is one of the most versatile treatments in dentistry. It involves the application of composite resin, which is the same material used to place a tooth-colored filling. Composite resin is metal- and latex-free and is completely biocompatible.
To perform dental bonding, the surface of the tooth is roughened with a slightly acidic material. Next, a bonding agent is painted onto the tooth, and composite resin is applied. The material is then molded, shaped, and hardened with a curing light, and the tooth is contoured and polished to a natural-looking shine. With proper care, bonding can last anywhere from three to ten years. Best of all, the procedure can be completed in under an hour. Patients can leave our office with instant, dramatic results.
Dental Bonding Are an Alternative to Porcelain Veneers
Porcelain veneers are often used to conceal an array of aesthetic concerns, including discoloration and staining. While veneers offer spectacular results, they are also more invasive when compared to dental bonding. Enamel must be removed first in order to place veneers, meaning treatment is a permanent commitment. For this reason, many patients choose dental bonding as a more affordable and less-invasive alternative to porcelain veneers.
Why Not Just Whiten My Teeth?
If staining or dental discoloration is your primary aesthetic concern, you may be wondering if teeth whitening may be a more effective treatment. The answer to this question is that it really depends on the root cause of your staining. There are two kinds of dental stains: extrinsic and intrinsic. Extrinsic stains affect the outermost layers of the teeth and are exacerbated by certain beverages and foods such as tea, coffee, fruit juice, red wine, and berries. This type of discoloration responds quite well to professional teeth whitening. In contrast, intrinsic stains affect the innermost layers of the teeth. This type of discoloration is due to trauma, genetic issues, or some medications, such as tetracycline. Unfortunately, intrinsic stains do not respond to teeth whitening. In these cases, dental bonding is an excellent option. Composite resin can effectively conceal darkened areas for a brighter, whiter, more uniform smile.
Dental bonding is commonly combined with other cosmetic treatments. If you are thinking about dental bonding and you also want to consider teeth whitening, it is important to whiten your teeth first. This is because composite resin material does not respond to bleaching. Therefore, we recommend lightening your teeth to the desired shade, and then bonding to match your new smile.
Learn More about Dental Bonding
If you are embarrassed about minor cosmetic imperfections in your smile, consider dental bonding. This procedure can offer incredible results with noninvasive treatment and zero downtime. To learn more about your options, schedule a consultation with Dr. Tang. You can reach our practice by contacting us online.