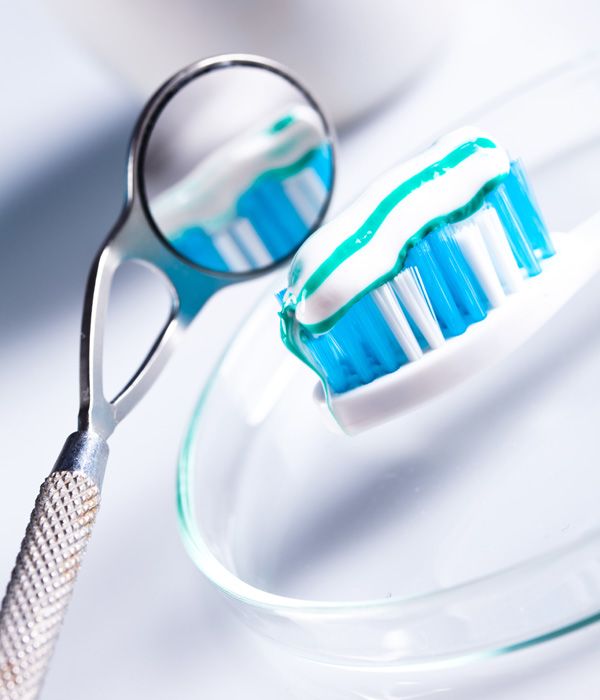 Brushing your teeth is an important part of having a smile that looks great and remains healthy for years to come. Problems arise when people don't brush their teeth often enough, and when they brush their teeth in a harmful or problematic matter.
The team at Brookfield Family Dentistry always makes oral hygiene a cornerstone of comprehensive general dentistry. Let's take a moment to consider the consequences of brushing your teeth too aggressively.
There's a Wrong Way to Brush Your Teeth
Believe it or not, it's possible for people to brush their teeth incorrectly. In fact, you you brush your teeth too aggressively or forcefully, this can cause more harm than good. Damage can be done to the teeth as well as the gums, requiring professional treatment to address. The problem may be the way a person brushes their teeth as well as the type of toothbrush they're using.
A good rule of thumb: if your gums bleed or your teeth are sore after brushing your teeth, you might be brushing too aggressively.
The most common problems are tooth damage/enamel damage and loss of tissue along the gumline (gum recession). Let's go into detail about both of these matters individually.
Damage to Tooth Enamel
When you brush your teeth too aggressively, it can cause tooth enamel to chip, crack, and wear down. This leads to the exposure of the dentin layer of the teeth, which is porous and hence more sensitive to hot and cold temperatures. As tooth enamel wears down or becomes damaged, teeth become weaker, making them more susceptible to fractures, decay, and infection.
Gum Recession
Gum recession refers to the loss of gum tissue along the gumline. This exposes tooth roots, which are meant to be concealed by your gum tissue. Exposed tooth roots and loss of gum tissue means greater risk of loose teeth, tooth sensitivity, tooth decay below the gumline, and tooth loss.
Flossing Can Lead to Similar Problems
We should note that brushing too aggressively isn't the only cause of tooth damage. If you floss too forcefully, you can also do damage to the teeth and gums. Soreness of the teeth and gums and/or bleeding of the gums is a sure sign of forceful flossing.
Tips for Healthy Oral Hygiene
Consider the following tips for proper brushing and oral hygiene:
Brush your teeth at least twice a day (ideally after every meal)
Floss your teeth at least once a night (ideally after every meal)
Use a toothbrush with soft bristles
Use a toothbrush with a small head to reach all surfaces of the teeth
Be gentle but thorough when brushing
Vary the angle and motion of your toothbrush
Use a toothpaste that is not too abrasive
Treatments for Dental Damage
Dentists have a number of treatments available for the damage caused by aggressive brushing and flossing. For tooth damage, restorations such as fillings, inlays, onlays, and crowns are most ideal. For gum recession, gum grafting can help rebuild the gumline and protect exposed tooth roots.
Contact Brookfield Family Dentistry
To learn more about proper oral hygiene and how we can help you have the healthiest smile possible, be sure to contact our cosmetic and restorative dental care center today. We look forward to your visit and discussing the right way to keep your smile looking its best.