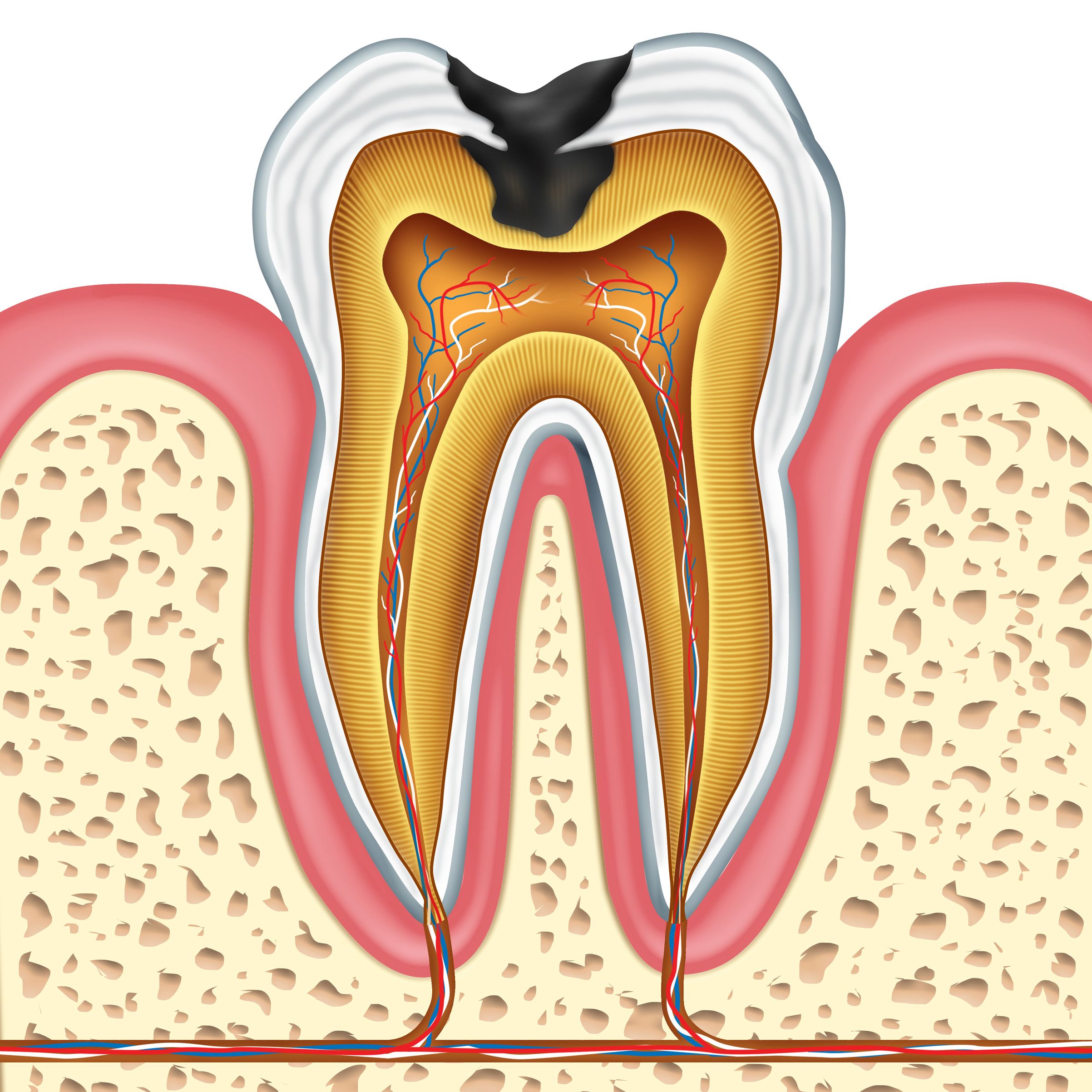 One of the biggest fears that patients have regarding dental health is tooth loss. Tooth loss compromises the health and beauty of the smile, so it is understandable that patients wish to avoid it. Fortunately, tooth loss is something that is generally easy to prevent. Aside from rare accidents, tooth loss is primarily caused by progressive conditions, most commonly tooth decay. This means that, with proper general dentistry care to monitor oral health, most people can avoid tooth loss altogether. One of the first signs of tooth decay is a dental cavity. Cavities and tooth loss are rarely a problem for our Brookfield, WI patients because Dr. Thomas Tang offers restorative dentistry treatments to address decay. These treatments rebuild and strengthen damaged teeth while preventing further complications, such as tooth loss.
How Cavities Cause Tooth Loss
For patients to preserve good oral health, it is a good idea to understand how cavities form, and how tooth decay leads to tooth loss. Cavities are small holes that form in a tooth's outer layer of enamel. These holes develop when plaque and tartar build up on the teeth, allowing bacterial acids to slowly damage healthy tooth enamel.
Plaque is the sticky layer that can form on the teeth; it is composed of food particles and dental bacteria. Plaque can be removed with regular brushing and flossing. However, when plaque hardens into tartar, it is more difficult to remove. At this point, a professional dental cleaning is needed to remove the built up tartar. If plaque and tartar continue to accumulate, tooth decay can occur.
Tooth decay describes the destruction of tooth enamel, the tooth's protective outer layer. If cavities are left untreated, tooth decay will continue to progress. The further the decay spreads, the more damage will be done. Eventually, the inner layer of the tooth can become inflamed and infected. Ultimately, without restorative dentistry treatment, tooth decay can lead to tooth loss.
Treating Cavities
During a routine dental exam and cleaning, we will look for signs of tooth decay. If a dental cavity is detected while it is still minor to moderate, it can be treated with a dental filling. During the dental filling treatment process, we will apply, shape, and harden a tooth-colored dental compound directly on the tooth. This compound replaces damaged tooth enamel to provide the tooth with a layer of strength and protection.
If tooth decay has become more advanced, Dr. Tang can still provide restorative treatment that will strengthen the tooth and prevent tooth loss. Restorative treatments that can address larger areas of decay include inlays, onlays, and dental crowns. Patients can learn about these treatments at an appointment with Dr. Tang.
Schedule an Appointment
Professional dental care is a patient's greatest asset when it comes to preventing tooth loss. If you would like to learn more about the general and restorative dentistry services offered by Dr. Thomas Tang, we invite you to schedule an appointment at your earliest convenience. We look forward to meeting you!