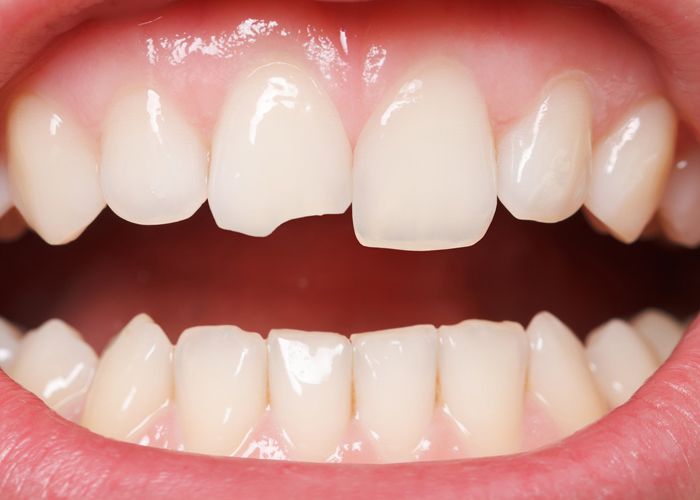 Most people think brushing twice a day is enough to keep the teeth and gums healthy. In addition to proper brushing, there are many other dental care practices necessary to maintaining a healthy smile. General dentistry treatments can correct the damage caused by bad dental habits and keep your oral health on track. To find out which treatments are right for you, we invite you to schedule a consultation with Brookfield dentist Thomas Tang. In the meantime, protect your smile with these tips on how to avoid bad dental habits.
Avoiding Bad Dental Habits
Bad dental habits can cause major damage to oral health. If you notice bleeding while brushing or flossing or experience dental pain throughout the day, you may need to improve your dental habits. Protect your teeth and overall oral health by avoiding these bad dental habits.
Skipping brushing: Brushing our teeth helps remove cavity causing plaque, bacteria, and food remnants, so it's important not to skip brushing. Brush at least twice a day using proper technique, including brushing for a full two minutes, holding the brush at a 45-degree angle to reach into the gum line, and using small strokes.
Brushing too fast: One bad dental habit many people aren't even aware they're guilty of is brushing too fast. You should brush your teeth for a full two minutes at least twice a day to effectively clean the teeth and gums. Try to spend equal time on all surfaces of the teeth, and take particular care to clean the hard to reach back teeth and along the gum line.
Skipping flossing: Bleeding gums while brushing or flossing is a sign of gum disease. One of the most effective ways to prevent gum disease is flossing regularly. In mild cases of gum disease, bleeding will often stop with regular flossing. Floss at least once a day, every day, between and alongside each tooth to reduce the risk of gum disease and dental decay.
Aggressive brushing: Believe it or not, you can brush your teeth too hard. Using too much pressure or a hard-bristled toothbrush can actually lead to wearing of the dental enamel. If you use a heavy hand when brushing, consider using a soft-bristled toothbrush to reduce damage.
Biting on metal pen caps or fingernails: Chewing on hard items, like metal pen caps or fingernails, can damage the teeth and lead to chips or fractures.
Teeth grinding: Teeth grinding is a damaging habit that can lead to enamel wear, dental fractures, and tooth loss. Custom-made mouth guards can protect the teeth from the damaging effects of teeth grinding.
Ignoring the signs of dental damage: Ignoring the signs of dental damage or other oral health issues, like bleeding gums, a chipped tooth, or dental pain, can lead to major oral health issues if left untreated. If you suspect you have a dental issue, seek treatment as soon as possible to avoid further damage.
Skipping regular dental check-ups and cleanings: It's easy to put-off seeing the dentist, but regular check-ups and cleanings are the most effective ways to ensure good oral health. See your dentist at least once every six months so he or she can catch dental problems before they become major and keep your teeth clean from plaque and tartar buildup.
Schedule an Appointment
Bad dental habits can be broken. For more tips or to schedule an appointment, we welcome you to contact Dr. Tang today.