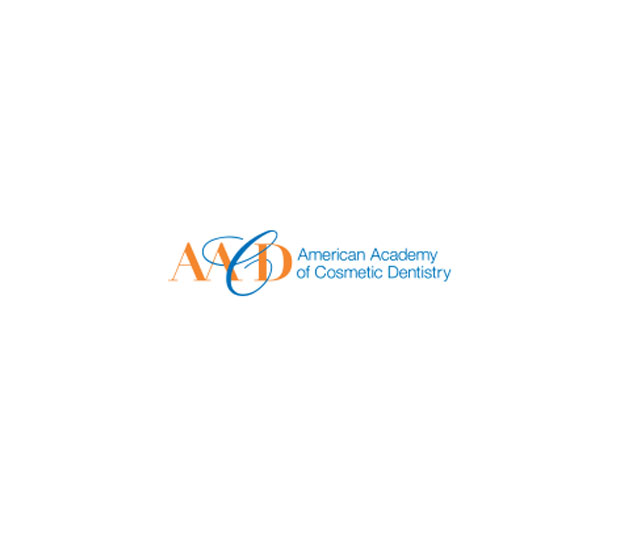 AACD Accredited Cosmetic Dentist
Brookfield, WI
Brookfield, Wisconsin Dentist, Thomas Tang, DDS, an Accredited Cosmetic Dentist located in Brookfield, Wisconsin, and proudly serving the surrounding communities of Milwaukee and Madison, is Wisconsin's Well Received Accredited Cosmetic Dentist. Dr. Tang attained accreditation with the prestigious American Academy of Cosmetic Dentistry (AACD) so should you choose a cosmetic dentist with accreditation?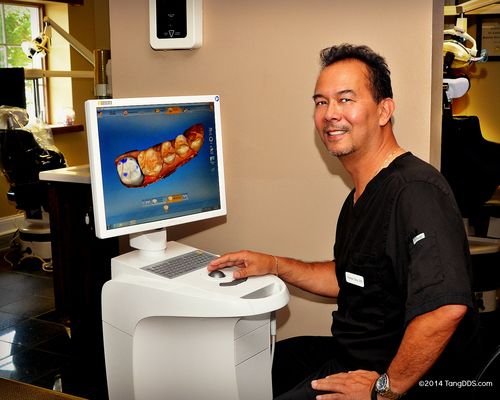 What Sets Dr. Tang Apart
Did you know that any general dentist can claim to be a cosmetic dentist?
There are no specific guidelines governing cosmetic dentistry services among dental practices, and the ADA does not recognize it as an official specialty. For many patients, that means being unsure of just how much experience or skill their dentist possesses. Your smile is precious, and at the practice of Dr. Thomas Tang, we believe in giving you complete confidence when you seek cosmetic dentistry treatment.
If you have any questions about Brookfield, WI Dentist Office, Dr. Tang's qualifications or the cosmetic services he provides, don't hesitate to contact our office by calling (262) 200-8000.
Dr. Tang is passionate in providing elite, customized, and professional care. He has invested a great deal of time and energy to become an accredited member of the American Academy of Cosmetic Dentistry®. This demanding process includes:
A written examination that tests the dentist's grasp of foundational cosmetic dentistry subjects, such as smile design, materials, and occlusion, among many others.
The submission of case studies, which will demonstrate the dentist's diagnostic skills, clinical excellence, and artistic achievement.
An oral examination to assess the dentist's clinical abilities and thorough knowledge of the case studies he has submitted.
Completion of two workshops conducted by the AACD, as well as a number of scientific sessions.
With such stringent standards, only a very small percentage of dentists who perform cosmetic procedures are accredited with the AACD. Dr. Tang is proud to be among the few who have dedicated the time, energy, and expertise in achieving this distinction, as well as membership with the American Society of Dental Aesthetics (ASDA) and The International Academy for Dental Facial Esthetics (IADFE). As his patient, you can be confident that you are receiving high quality treatment that has been vetted by the foremost organizations governing cosmetic dentistry.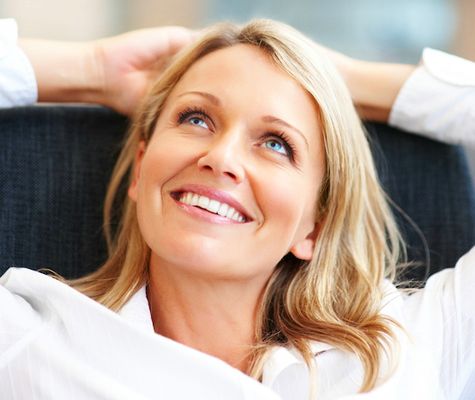 Best Dentist and Staff I Could Imagine Dr Tang and Staff, including billing,are simply top notch. Pleasant. He has all the latest technical apparatus. Dr Tang and his Staff are especially keen on dental aesthetics." -David
What are the risks of not choosing an accredited cosmetic dentist?
Educate yourself when choosing a dentist who claims to offer cosmetic procedures. There is a difference between being skilled at general and cosmetic dental practices. A cosmetic dentist like Thomas Tang, DDS, is not only trained in general, preventative, and restorative dentistry, but he also has the training that specializes in cosmetic dental procedures. Dr. Tang highly recommends you choose a dentist that specializes in cosmetics. Through the years of Dr. Tang's experience, patients had been put at risk for post restorations and repairs with dentists who claim to be cosmetic specialists, when they clearly specialize in general practices and not cosmetic. It is very sad. There have been numerous cases of patients who visit Dr. Tang where the cosmetic procedures were not done accurately because it takes skill, precision, and elite training. As a patient seeking cosmetic dental needs, you can have confidence that the cosmetic procedures at the office of Thomas Tang, DDS, who is passionate in creating beautiful, natural, and healthy smiles, will be done the right way the first time, and will last.
If you have any questions about Brookfield, WI Dentist, Dr. Tang's qualifications or the cosmetic services he provides, don't hesitate to contact our office by calling (262) 200-8000.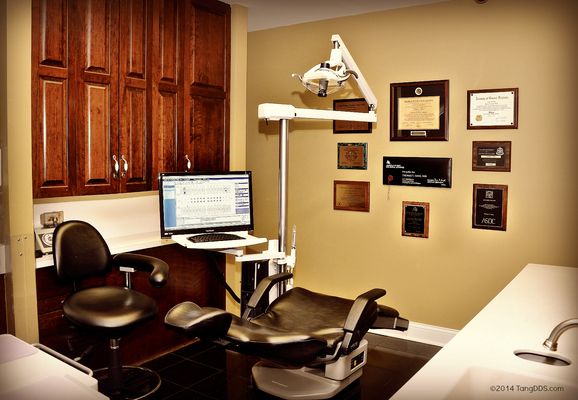 This is why you should choose a cosmetic dentist that is accredited?
Choosing the right dentist to create your gorgeous smile can be challenging. So find your answers by seeking out an AACD accredited cosmetic dentist. Dentists that have accreditation with the AACD ensures the knowledge and elite experience for your cosmetic dental needs.
What is the difference between affiliated or accreditation with the AACD?
To obtain accreditation with the American Academy of Cosmetic Dentistry® a dentist must undergo vigorous training and protocol. In fact, accreditation is awarded to less than 5% of the members who have demonstrated proficiency and leadership in this specialty area of dentistry. As of today, Dr. Tang is one of the elite few in the Midwest.
Look no further. Wisconsin, we have our very own Accredited Cosmetic Dentist with AACD. Dr. Thomas Tang, DDS, located in Brookfield and proudly serving the Milwaukee and Midwest area is "Wisconsin's Renowned Accredited Cosmetic Dentist," with the AACD. His passion for the artistic component of dentistry and technology has made him a leader in advanced cosmetic dentistry.
Dr. Tang has been accredited with high standards of creditable prestige of celebrity status, as can be seen on Extreme Makeover, and is now affordable and available to every patient.
If you have any questions about Brookfield, WI Dentist, Dr. Tang's qualifications or the cosmetic services he provides, don't hesitate to contact our office. Dr. Tang, as Brookfield's finest Dentist, and his team look forward to helping you achieve exactly the smile you desire. Schedule a consultation, checkup, or second-opinion visit with us today by calling (262) 200-8000.
Learn More about Our Cosmetic Dentistry Services
Dr. Thomas Tang Wisconsin's renowned AACD accredited cosmetic dentist in Wisconsin. He offers a complete range of dentistry services at our Brookfield office, including cosmetic, restorative, and general treatments. If you seek a friendly environment offering comprehensive dental services performed with personalized care and attention using the latest advancements in dental technology, Thomas Tang, DDS, may be the right dentist for you!
Please contact our dental practice today, or call our Brookfield Wisconsin Dentist Office at (262) 200-8000 to schedule a consultation, checkup or second-opinion evaluation.
Dr. Thomas Tang and our entire team of Brookfield, WI Dental Office look forward to serving your family to sustain healthy beautiful smiles. Call our Brookfield, WI dental office at 262-200-8000 today to schedule your appointment or free consultation. For your convenience, we are open early mornings and evenings. Brookfield Dental Office of Thomas Tang, DDS is located in Brookfield, our office serves patients from Elm Grove, Waukesha, Milwaukee, Pewaukee, and New Berlin.
Brookfield Family Dentistry: Thomas Tang DDS is located at 17185 W North Ave Brookfield, WI 53005.
Recent Posts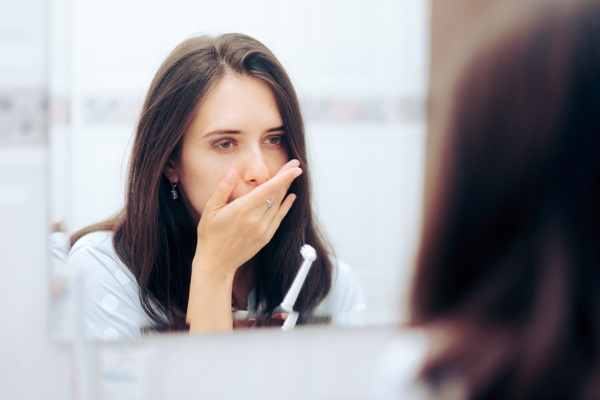 Dentists recommend root canal treatment for damaged, diseased, or infected teeth. The treatment aims to eliminate bacteria within the tooth's pulp and save a patient's natural teeth. After a tooth matures, it no longer requires the pulp for nourishment. The dentist removes the infected pulp, disinfects the inside, and seals it to prevent reinfection.Decay and…